WHO WE ARE
We are a group of family, friends, and benefactors who are dedicated to keeping the legacy of Maddox alive through service. To understand our inspiration, please learn more about this remarkable boy.
Our vision is to strengthen communities by assisting, inspiring, and empowering tomorrow's leaders to achieve success and reach their fullest potential to shape a brighter future.
Our mission is to help communities through youth development programs, educational scholarships, and assisting local families to promote the values that personify Maddox. 
Maddox J. LoPriore
At first glance, you'd think that Maddox was a typical 8-year-old boy in the third grade.  He was always running around, full of energy, and loved to play sports and video games.  He was the youngest of four brothers, always vying for the attention of his older brothers and to be heard by anyone who would listen. He was excited to tell you about his day at school and all the magical things that made an 8-year-old boy happy, but he also wanted to hear about YOU.  At dinner, he always asked every person sitting around the table about their day and loved it when each person shared their favorite part of the day.  He truly made everyone feel special.
Maddox was a lover, a kind and gentle soul with a heart of gold.  His smile could light up a room!  He knew how to wrap his arms around people he cared about, both literally and figuratively.  Maddox gave the biggest and best hugs!  Maddox had a somewhat of a sixth sense and was able to offer perfectly timed hugs and kind words when you needed it most!  He made you feel like a million bucks.  Maddox truly loved everyone and cared deeply for his family, friends, and classmates.  In his eight short years on this earth, Maddox made a tremendous impact on the hearts and minds of everyone who knew him.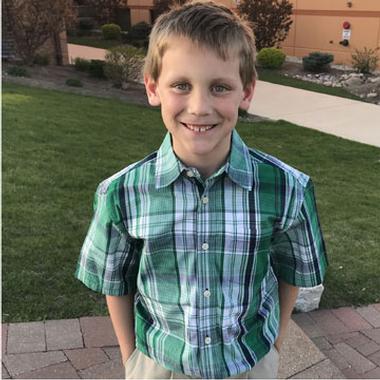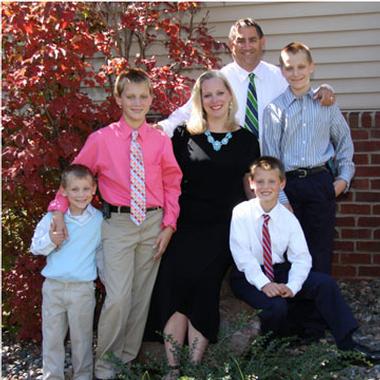 Maddox was a very healthy child and had only been at the doctor for routine checks before he was diagnosed with Type 1 diabetes, at the age of seven.  Having grown up with two older brothers who are diabetic, finger sticks and needles didn't scare Maddox a bit.  In fact, the day he was diagnosed with diabetes, Maddox looked up at his older brothers from his hospital bed with a big smile and said, "Now I have diabetes, just like you!" as if his condition was a badge of honor.  Maddox was amazingly brave, performing blood glucose checks on himself, measuring his own insulin doses, and even learning to administer his own injections.
On Sunday, October 14, 2018, Maddox began to experience what appeared to be a common stomach flu.  His symptoms hadn't improved by the next day, so Maddox visited the local ER because the flu seemed to have caused his blood glucose levels to become unstable.  Monday, October 15, 2018 was the last day Maddox was truly alive.  That evening, Maddox suffered severe complications that caused his brain to swell.  He became unresponsive and nothing could be done by an entire team of doctors and specialists to save his life.  Maddox went to heaven on Wednesday, October 17, 2018.
Facing the cold, hard, and overwhelming reality that Maddox would not recover or return home to his beloved family and friends, the LoPriore family made the decision to donate Maddox's organs.  They worked with a wonderful organization called Gift of Hope, knowing that Maddox would've wanted to help heal children who would otherwise suffer without his organ donation.  They also did not want to see other families go through the enormous pain of losing their child, if the child could be healed through the gift of organ donation.  Maddox was an exceptional boy who became a hero to countless children and families across the nation, as a result of his donation.
From this loving act, the Butterfly Effect of Maddox J. LoPriore Foundation was born.  The LoPriore family made a promise to continue helping children and families in Maddox's name to ensure that Maddox is remembered as the brave, charismatic, loving, supportive, and thoughtful boy who touched the lives of so many people.  The Butterfly Effect of Maddox J. LoPriore Foundation fulfills this promise this by serving the community through programs that act on the question "What Would Maddox Do?" (WWMD).  Maddox's life is the inspiration and purpose of WWMD programs that are designed to offer support and inspiration to children and families in the very same way that Maddox would've wanted.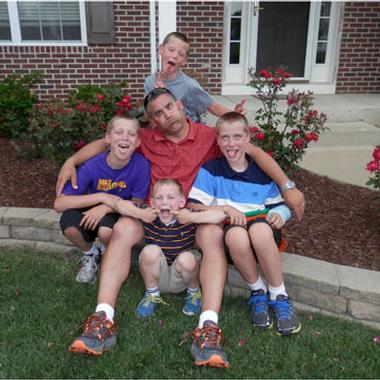 Click here to learn more about these programs, services, and how Maddox continues to guide the Foundation to have a positive effect on our community!